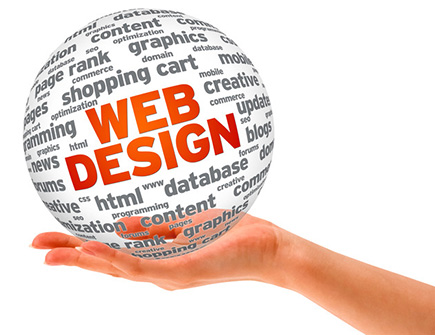 Ten or so years ago, having a website for your business was a luxury. Today, it is an absolute necessity.

LNTEK Inc. specializes in custom website design, software development applications, graphic design, print marketing & search engine optimization. Our team of website designers and developers have built over 500 successful websites, both small and large. We are a web design company equipped with the tools, experience and resources to get your website done right the first time. Please view our portfolio to see some of the custom designed websites we have created over the past 12 years.

We understand that every business is different. A custom designed website represents your business in a unique and professional manner. We custom design each website according to the specific needs and requirements of each customer. We believe quality custom web design is key to a successful Internet presence.

Building a customized website is no longer a one-person job. There are a number of components that contribute to the creation of a successful website. Custom designed websites call for the input of designers, programmers, search engine specialists, sale consultants as well as project managers. The website designer or design team ensures that the website looks and feels top-notch, professional & friendly for the end user. The website programmer enhances the practicality of the website by adding functionality. Search engine specialists optimize the website to achieve top rankings on the search engines. The sales consultant acts as an intermediary between the web design/development team and the client. He/she is the client-facer, if you will. And most importantly, the project managers' input is required to make sure that all procedures are completed on time and up to the standards of today's web world. Regardless of how small or large, how simple or complicated your website project appears to be, you can rest assured that it will be promptly handled by a team of experts with decades of experience in the industry. LNTEK Inc. is committed to making your website project a success!

Besides custom web design, responsive & e-commerce website design, LNTEK Inc. offers graphic design services, software development, database applications, e-learning modules, printing services, vehicle wraps/graphics & other related marketing services. We offer our marketing services to clients in Burlington, Mississauga, Brampton, Toronto, Hamilton, Milton, Oakville and other nearby regions of Southern Ontario.